Where in the world is your Art Selfie?
Back in January, people fell in love with art a little more. Late night hosts, football players and vampire slayers snapped just a few of the 78 million Art Selfies taken in the Google Arts & Culture app. This was made possible by an experiment that finds your doppelgänger among tens of thousands of artworks from the collections of our partner museums from around the world.
To make art more accessible to everyone, Google made Art Selfie available globally. Thanks to the collaboration of their partner institutions, they have also more than doubled the number of artworks previously available so you can be matched with tens of thousands of portraits—sometimes with surprising results like the heart-warming example of a woman in St Louis, U.S. whose selfie was matched with a portrait of her great-grandmother, Emma. Give it a try and who knows, you might share similarities the portrait of Emperor Gojong or one of Frida Kahlo's works.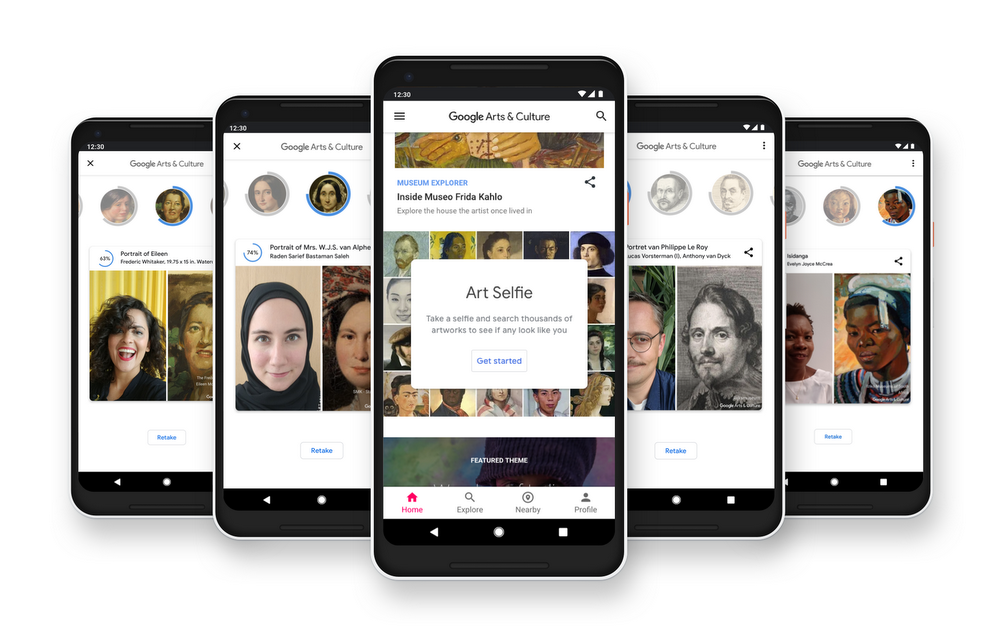 Art Selfie is powered by computer vision technology based on machine learning. When you take a selfie, your photo is compared with faces in artworks our museum partners have provided. After a short moment, you will see your results along with a percentage to estimate the visual similarity of each match and your face. Your selfie becomes a doorway into art—tap on your lookalike to discover more information about it or an artist that perhaps you've never heard of before.
Source: Google